World men's tennis number three Dominic Thiem is "extremely sorry"
for the way players conducted themselves at Novak Djokovic's Adria Tour
exhibition event after which four players tested positive for the novel
coronavirus.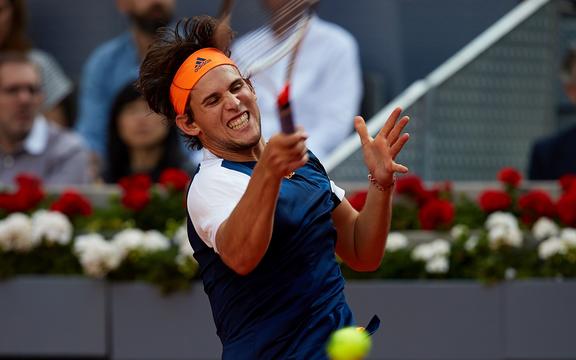 Djokovic, Grigor Dimitrov, Borna Coric and Viktor Troicki tested
positive after playing in the charity tournament in Serbia and Croatia,
which drew big crowds and saw players pose for pictures together.
Austrian Thiem played in and won the Belgrade leg, which was staged at Djokovic's tennis centre by the Danube River.
The 26-year-old said he was "shocked" when he got the news from the
Adria Tour. The event was called off following the second leg in Zadar,
Croatia.
"We played without an audience for weeks, so we have been more than
happy about the fans at the event," Thiem said in an Instagram post. "We
trusted the Serbian government's corona rules, but we have been too
optimistic.
"Our behaviour was a mistake, we acted too euphorically. I am extremely sorry."