ugby Australia is continuing to work towards having five Super Rugby teams involved in any competition next year.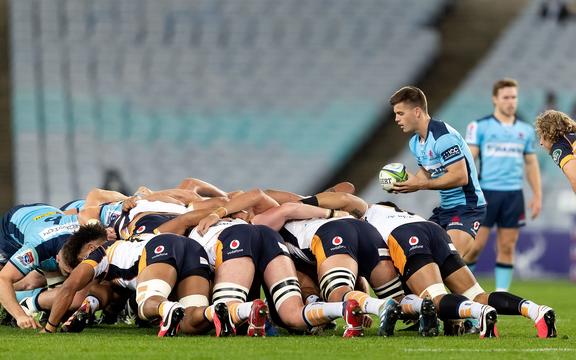 Last month New Zealand Rugby proposed an eight team competition involving the five New Zealand sides, two from Australia and one from the Pacific Islands.
However Rugby Australia has put out to tender a five year broadcast package that includes a Super Eight competition involving the top two teams from Australia, New Zealand, South Africa and a team from Japan and South America.
It would follow various Super Rugby competitions.
CEO Rob Clarke said Rugby AU would not be budging on its commitment to field five Australian teams going forward and "D Day" was coming for New Zealand Rugby around its desire for a trans-Tasman competition model or otherwise.
"We have put a deadline for broadcast submissions of the fourth of September and before we enter into any final negotiations with a broadcast partner this has to be settled," he said.
If New Zealand opts against agreeing to a trans-Tasman competition with five Australian and five New Zealand teams, Clarke said Australia would continue discussions with Japan and also the Pacific Island nations around having teams in Australia's tournament.