Indian cricket captain Virat Kohli is likely to travel to Australia later this year despite his wife expecting their first child in January.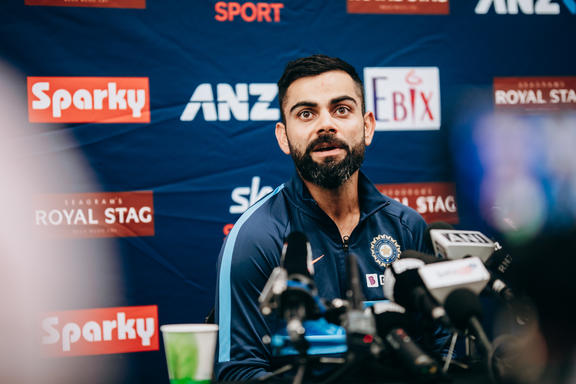 Kohli's social media post announcing his wife's pregnancy went viral this week, drawing good wishes from several India team mates.
Australian media reports said Cricket Australia (CA) and its broadcasters would be "holding their breath" over the availability of one of the biggest drawcards of world cricket.
"He's available for the tour, at least he has not said anything to the contrary," a key Indian cricket board (BCCI) official told Reuters on Friday..
Beginning on December 3 in Brisbane, India will play four Tests sandwiched between three Twenty20 Internationals and a trio of one-dayers.
– Reuters