Gold Coast captain Kevin Proctor has been handed a four-game suspension for biting Shaun Johnson but both players may yet face further sanction for publicly discussing the case prior to the hearing.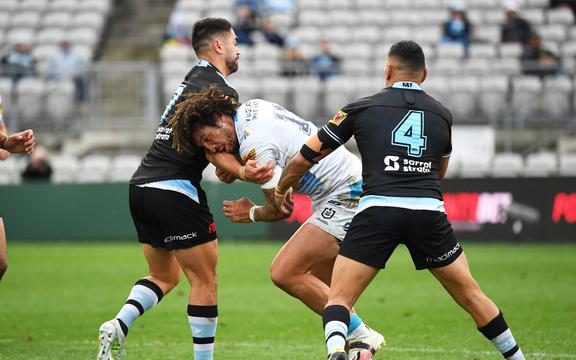 Proctor was found guilty of biting Johnson at the judiciary last night and handed a four-week suspension despite the Sharks star and Kiwi teammate testifying on his behalf, claiming that upon review his first thoughts that he had been bitten were a mistake.
The judicial panel took just eight minutes to hand down their verdict after a marathon, and at times farcical two-plus hours of evidence from NRL counsel Peter McGrath and Proctor's lawyer Tim Fuller.
The four-game ban for Proctor falls well short of previous lengthy suspensions for biting – namely James Graham's 12-game ban in 2012 and Brad Morrin's eight-game suspension in 2007.
RNZ