The Otago Gold Rush kept their National Basketbll League 18IN18 semi-final hopes alive with a 58-48 win against the Capital Swish at Pulman Arena on Saturday night.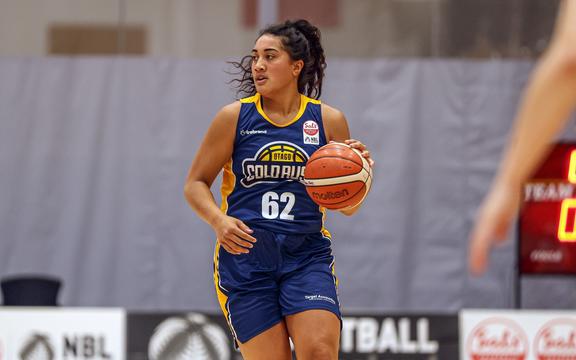 The Gold Rush, with a 1-2 record will need to win at least one of their remaining fixtures against the Auckland Dream and Canterbury Wildcats to progress to the final four.
However, they will be heartened by their performance, a game in which they trailed for only 28 seconds.
Te Araroa Sopoaga top-scored for the Gold Rush with 15 points, Zoe Richards notched 11 points, Lisa Wallbutton had seven points and 11 rebounds and Savanna Handevidt contributed nine points.
Little went right for the Swish with Sarah Penese (11 points) the only player in double figures. Te Huinga Reo Selby-Rickitt had eight points and eight rebounds, but Grace Vaofusi and Letava Whippy, after demolishing Auckland Dream the previous night, were a collective 3 from 21 from the field.
The result means that five teams are still in the chase for top four spots, only the Willdcats can't make the semi-finals.
_RNZ