The NFL have done a U-turn on player protests, amid widespread public protests over police brutality against black people.
In a video statement, NFL Commissioner Roger Goodell said they made
mistakes in not listening to players and encouraged all to speak out in
peaceful protest.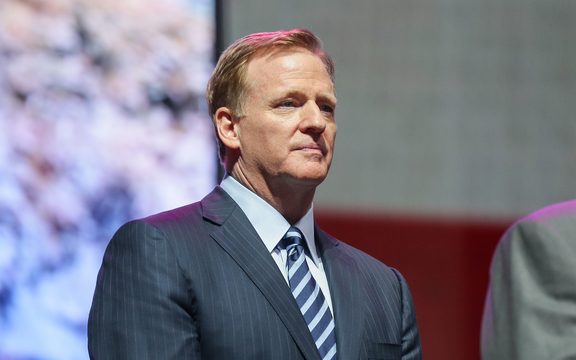 "We, the National Football League, believe black lives matter," Goodell said.
Former San Francisco 49ers quarterback Colin Kaepernick knelt during
the national anthem before games to bring attention to racial inequality
in 2016, and has not played in the NFL since the end of that season.
The U-turn came as President Donald Trump renewed his criticism of those who kneel during the anthem.
Trump statements followed a public apology from NFL quarterback Drew Brees for remarks he made about the practice.